Our
Castle
Pass through the gateway and find, beyond those striking stone walls, a true escape from the everyday. Experience a luxurious Relais & Châteaux retreat and majestic castle hotel, channelling 1520s grandeur and modern splendour.
Our
Bedchambers
Experience Tudor opulence at its most intimate; immerse yourself in the historical fineries and contemporary luxuries that lie behind the heavy wooden doors of each of our uniquely realised rooms.
Dining
Indulge the senses in a manner that befits the storied surroundings of the castle; our 3AA rosette restaurant, channels the same artful, British-inspired cuisine that has satiated the desires of everyone from King Henry VIII to Laurence Olivier over the centuries.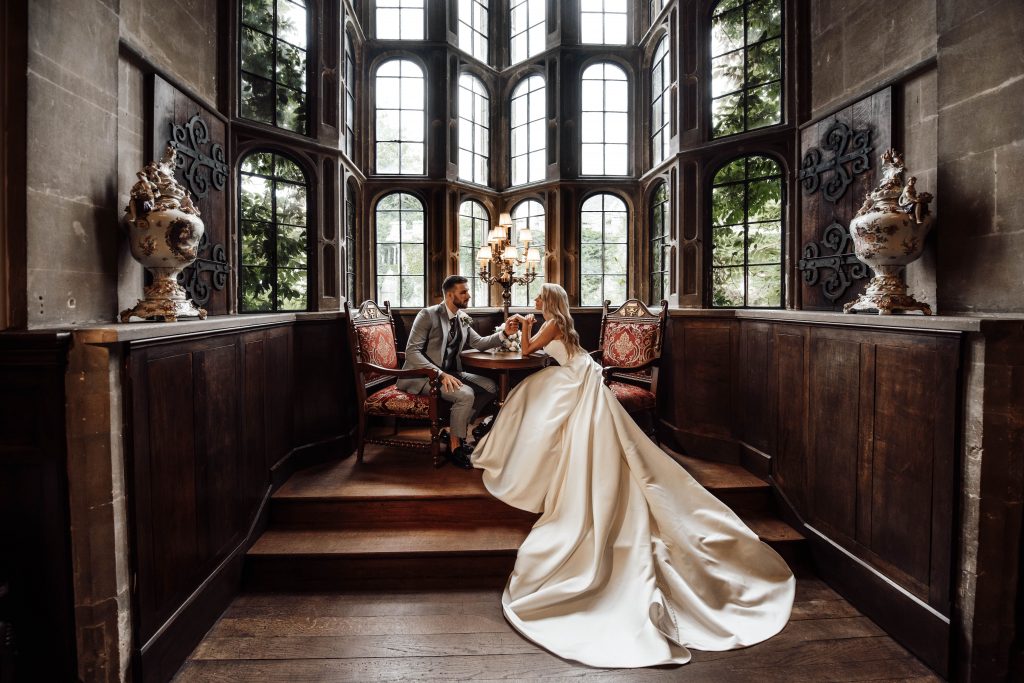 WEDDINGS
Celebrate that most special of days in a way that all great love stories should be; with the grandest of romantic gestures amidst the grandeur of the castle and the most personal of memories made, surrounded by jubilant loved ones. Image Credit: Migle Markuza
Christmas parties
Join one of our luxury Christmas parties at Thornbury Castle this festive period and live it up like a king or queen for the evening in our traditional Tudor castle.